I am in 40 weeks by the time I up this posting. Here are few details on what I had prepared since many months ago in order to welcome the new addition to the Honeybunch, Baby-H.
:-
D
Before this, I have listed items that are needed for childbirth in here:
On Cloth Diapering :
Don't forget the Snappi to be used either with flats, prefold & ETP.
Newborn to very small fitted diapers. Meant for nighttime diapering. [L-R] : Cat in Hat Fitted with Unbilical cord ( a gift from a very good friend), Little Beetle size 1, Lynn's Creations Fattycakes Fitted (Love & Cat prints), Bella Bottoms & Swaddlebees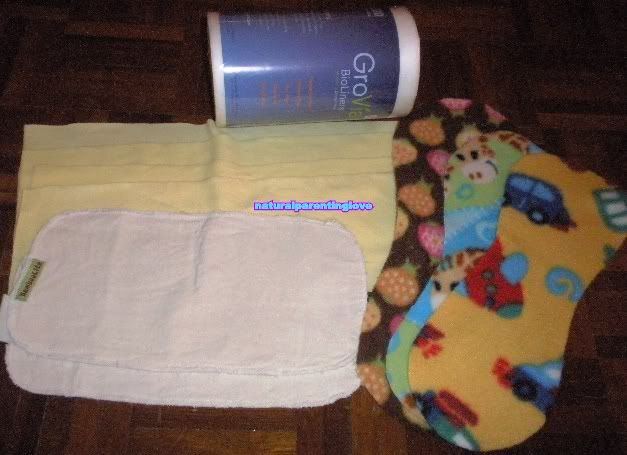 Liners are necessary especially the first to two, three weeks when newborn's bowel movement still raw and fragile. Encountering runny poo and frequent pees, liners will come in handy. Grovia Flushable Liners, Fleece Liners & Bamboolite Raw Silk Liners.
Cloth Wipes made from various fabrics; cotton, fleece, bamboo and Grovia bio-wipes.
Wetbags in various sizes & brands. [L-R] WAHM brand, Nice Cloth Diaper, Wahmies & Angel-Mel Collections. To chuck soiled diapers and soiled Mama's cloth pads, other dirty laundries too.
Boosters especially for nighttime diapering. It may become handy as liners too. Obtained from fitted diapers that comes with boosters.
Stage 2 Cloth Diapering - Targetted from 3 and a half months onwards as mostly is One Size / Medium sizes.
[L-R] : Bella Bottoms Hemp OS Fitted, Cute Tooshies OS Fitted, GMD Embellished Prefolds Medium 5 pieces,Better Fit prefold 2 pieces, Disana Wool Soaker (s-m size), Weehuggers Cover Size 2, Motherease Sandy Size 1 Fitted.
Leggings to team-up with cloth diapers. 3 Babylegs & 1 Huggalugs.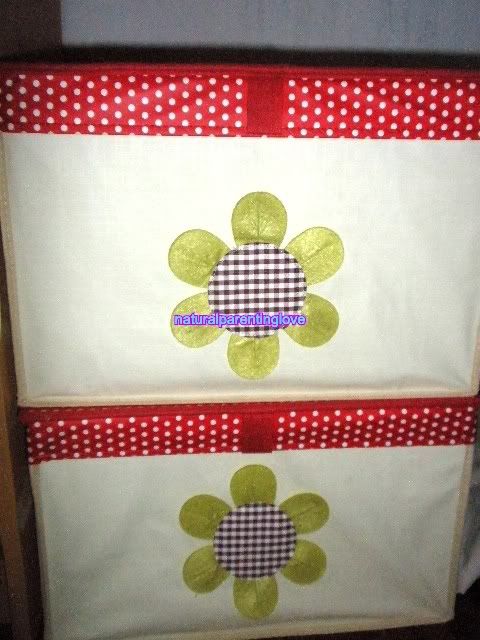 And all Baby-H's wardrobe will be put in these containers.
On Confinement days, Breastfeeding & Babywearing :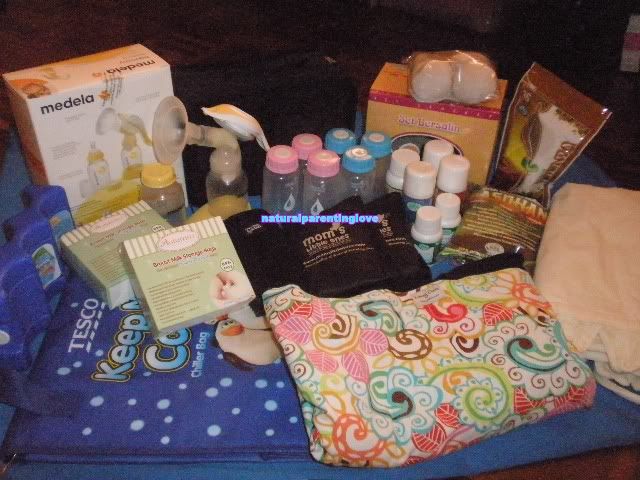 Items for Mama : [L-R] : Coleman Chiller, Medela Harmony Breastpump Sets, Moms Little Ones Breastpump & EBM Storage Bag, HPA Confinement Set, Amway Post-Natal Care Binder, Lovey Duds Stretchy Wrap, Autumnz Pre-sterilised BPA-free pumped breastmilk plastics storage, TESCO Cooler Bag for travelling.
Post-partum cloth pads for Mama during confinement. Obtained from local cloth pad makers & talented Mamas. [L-R] : Lynn's Ummi Creations Trifold Hemp - 2 pieces, Bisky Bosky Batik Minky - 2 pieces, BluCotton - 3 pieces, Fresh Moon from Angel-Mel Collections - 2 pieces, Mama Patch - 2 pieces, Baby Snowdrop - 2 pieces.